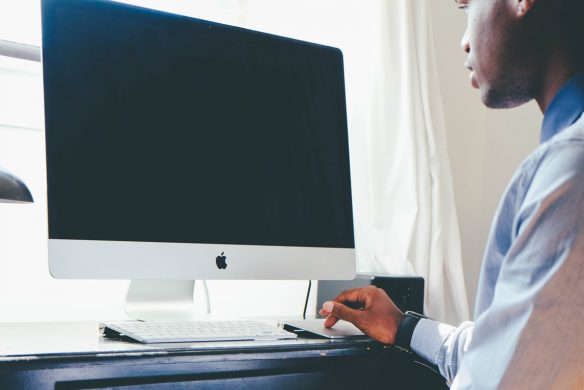 5 Tools for More Engaging Content
In previous articles including my SEO for beginners guide, I discussed the importance of producing high quality content. Companies and people use blogs as a channel to engage consumers and increase website traffic.
Blogs with engaging content are rewarded by search engines. The problem, however, is the idea of having to produce high quality content on a continuing basis.
This concept scares many beginners from even starting to blog. The great news, however, is that there are tips that everyone can use to write posts that are engaging and SEO friendly.
We'll start by looking at the first component needed.
1. Interesting Title
With over 2 million blog posts written each day, the ability to grab a reader's attention and sway them from clicking on the competition is harder than ever before. Simply put, there's a lot of noise out there.
As marketing guru, Seth Godin once said, "The only way to stand out from the noise is to become a purple cow." Simply put, unique and catchy titles are the best way to increase click rates and traffic to your website.
2. Short and Precise
55% of readers spend less than 15 seconds on an article. For the half still reading, the need to be concise in your writing is vital.
Avoid sentences that contain a lot of fluff by re-reading all your work before you post. Remember, the shorter you can make your sentences, the better and more engaging your content will be.
3. Videos
Most blogs only use pictures and infographics to engage readers. Sites that only contain pictures and graphs are missing out on an even better tool for engaging readers and increasing their SEO.
Videos are highly affective at increasing backlinks. In fact, posts that include videos increase inbound links 3 times more than plain text posts. Also, blogs that contain a video increase the amount of time a person spends on the post by 100%.
4. Pictures
Although I mentioned that videos are more affective than blogs with pictures, this doesn't mean to avoid using pictures all together. Studies show that articles with images receive 94% more total views than posts without images.
Overall, images help make a post more attractive to read compared to just text, and keeps the attention of the reader.
5. Keywords
The point of any post is to gain traffic to your site. In order to do this, keywords will be necessary.
Ideally, you want to use 1 to 2 long-tail keywords for each post. The reason being is to avoid coming off as spam to search engines. If your content has too many keywords, search engines will penalize your post and website.
Putting it all together
Overall, before starting any blog post, write out what your main topic is. From here, you'll be able to decide what you want to discuss, which keywords make the most sense for your post, and a catchy title to go with it.
Finally, deciding your topic before you write will make your writing more precise and focus, and will allow you to decide which pictures and/or video makes the most sense for your post.
By mastering these steps, you'll be well on your way to writing high quality content.