Full webmaster services for less than the cost of a part-time employee.
You're the company superhero, the captain of the battleship and the team cheerleader all rolled into one.
You're managing day-to-day tasks, dealing with employees and customers and every other challenge that gets thrown your way.
But sometimes, something gets put on the side and is forgotten.
Your online presence shouldn't be one of them.
We can help. Our website design and maintenance, search engine optimization, social media management and online reputation management services allow you to concentrate on what's important for your business.
Think of us as your very own webmaster who doesn't take a sick day and gets paid less than a part-time employee.
Is your webmaster performing these important tasks?
Website Design & Management
We will professionally create a beautiful website for your business based on the package you choose. It will showcase what your business is all about and entice customers to purchase your products or services.
We will also manage the technical aspects of your website to ensure that it is secure, with all the necessary software updates. We will also keep it fresh by performing a site redesign every 18 months.
Search Engine Optimization
Having a beautiful website is useless without the right approach to acquiring visitors. This is why a proper search engine optimization strategy is important. We will research the right keywords to target and make your website rank for the correct search phrases that bring in the right traffic to your website.
From time to time, we will also evaluate your search engine rankings so that you continually improve your online presence.
Social Media Support
Social media sites such as Facebook, Twitter, Pinterest, Instagram and even LinkedIn can deliver highly targeted visitors to your website, increase your brand visibility and expand your customer base. It can also help with your search engine optimization efforts. We'll assist you in making sure you have the right social media strategy in place. Depending on your industry, we can also assist in writing blogs and social media posts.
Online Reputation Monitoring
What are your customers saying about you and your brand online? Monitoring your online reputation can help you identify what you're doing right and what areas of your business needs improvement. We'll monitor social media mentions and reviews about your products and services, and notify you immediately so that you can make the proper responses to any compliments and complaints.
Performance Tracking & Reporting via Google Analytics
Knowing how many visitors are coming to your website is an important part of your online strategy. It's also important to know how they're finding your website and whether your online marketing efforts are making any direct impact on your business. Through Google Analytics, we'll help you analyze your website traffic data and identify areas of improvement.
Pay-Per-Click Advertising
Online advertising is an effective way to immediately get customers to your website or to your physical storefront. If you're looking for a cost-effective way to attract potential customers, then pay-per-click advertising may be a good option for you to consider.
We can assist in managing your ad campaigns on search engines such as Google and on social media sites such as Facebook.
Yes, we can do all of this for a low monthly fee.
And all this for how much?
From creating a beautiful website to attracting—and keeping—customers, we have your back without the outrageous expense that comes along with the hired help.
Our full-service rates start from just $399.00 per month without any long-term contracts. We even have special rates for non-profit organizations!
Looking for a simpler solution?
We also offer a starter package for businesses who are just starting out. Take a look at our website management package options for more information.
Our web presence management packages include: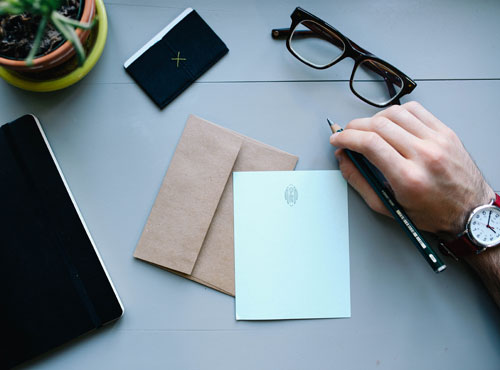 What's your story?
You have a vision of how you want your company to be perceived online. From your logo to your sales mark and even the colors you choose, all of this revolves around an authentic story behind the brand that makes people fall in love with your products and services.
Did we mention that we absolutely LOVE hearing about the stories behind the businesses that we help?
We believe it's important to get your story out there, especially if it's authentic, sincere and engaging. Do this correctly and your customers' experience will be authentic as well.
You provide the story, vision and direction. We'll take care of the rest.
Let's Talk!
We'd be happy to get to know you and your business. Give us a call at (503) 765-2109 or click on the Reach Us button.
If you're in Portland, let's meet for a cup of coffee or a pint of your favorite brew!